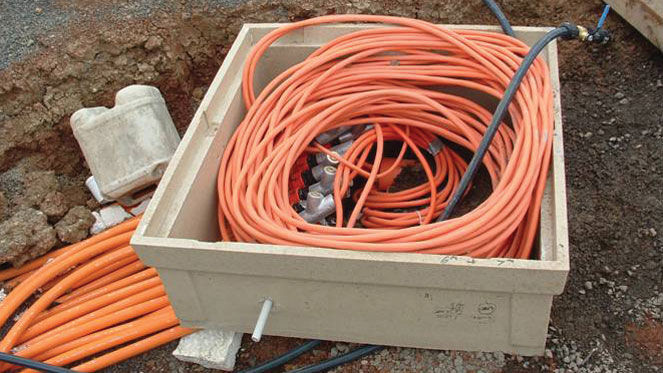 Once an appropriate location for a cable enclosure is determined and the conduit installed, preparations can be made for digging. Investigate whether other underground services exist.
In New Zealand, ACO recommends contacting 'BeforeUDig' on 0800 248 344 or visiting their website at www.beforeudig.co.nz.
Designers and contractors must observe regulations and codes of practice legislated by the electrical safety act and refer to ACO's standard installation drawings.
Adverse ground conditions may require an increase in these dimensions and/or the addition of reinforcement. If in doubt, engineering advice should be sought.
For specific installation information, visit the appropriate web page. The Official Installation Guide and Installation Drawings are also available for download.